David Hockney shares exclusive art from Normandy, as 'a respite from the news'
By Will Gompertz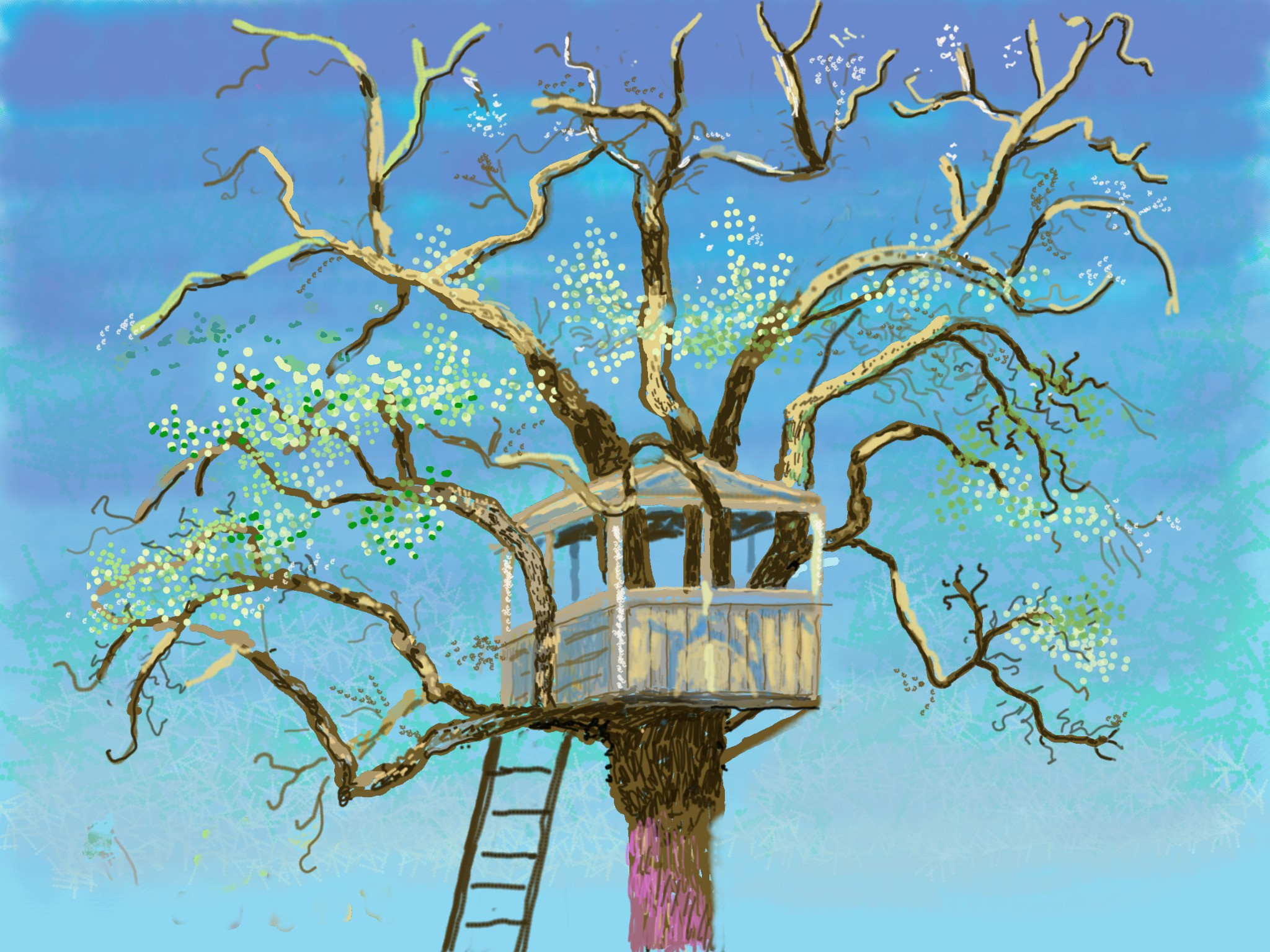 David Hockney is in lockdown at his house in Normandy with his dog Ruby and two of his long-standing assistants, JP and Jonathan.
He is in the garden most days, drawing the spring awakening on his iPad. In a BBC exclusive, he is sharing 10 of his most recent images (including one animation), nine of which have never been published before, for us all to enjoy at this difficult time, along with his thoughts on the role of art in life.
The artist previously visited Normandy in the autumn of 2018 following the installation of his stained-glass window in Westminster Abbey. He thought it would be a good place to draw and paint the arrival of spring, something he'd done around a decade earlier in East Yorkshire. Those pictures, paintings, and films were the basis for a successful exhibition in 2012 at the Royal Academy in London.
He was attracted to Normandy because it offered a broader range of blossoms, with apple, cherry, pear and plum trees, as well as the hawthorn and blackthorn he had painted before.
"We found this house with a large garden that was cheaper than anything in Sussex", he wrote in a letter to me. They bought it, renovated it and built a small studio; and have been living there since early March.
"I began drawing the winter trees on a new iPad," he said. "Then this virus started…