Man Shot Dead After Refusing His Turn in Russian Roulette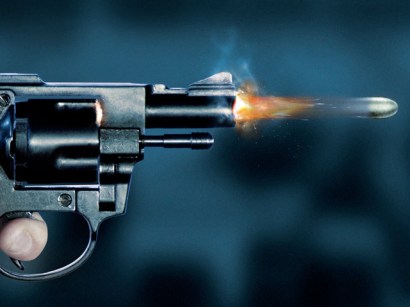 A group of men were drinking and playing Russian roulette at a party in Delaware last weekend. As if out of a scene from The Deer Hunter, when one of the men refused his turn, another took the gun, pointed it at the man's head and pulled the trigger.
A bullet was in the chamber for that round of the "game." The man was shot dead.
Master Sgt. Steven Barnes says the men had been drinking with others Saturday at a house on the 1100 block of West Third Street.