Van Sant on board for Acid Test
Gus Van Sant will reunite with Milk writer Dustin Lance Black to make a film of Tom Wolfe's chronicle of Ken Kesey and his Merry Pranksters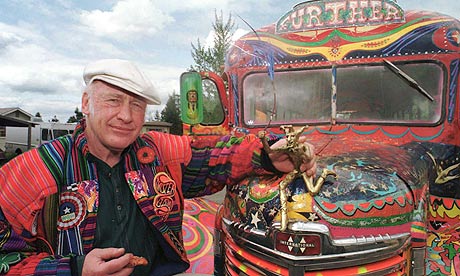 Gus Van Sant is to adapt Tom Wolfe's 1968 cult book The Electric Kool-Aid Acid Test for the big screen, according to The Hollywood Reporter.
In the book, considered one of the most famous documents of 60s drug experimentalism, Wolfe tells the story of One Flew Over the Cuckoo's Nest author Ken Kesey and his band of Merry Pranksters as they drive across the US in a DayGlo painted school bus dubbed Furthur, taking gargantuan quantities of LSD and other psychedelic drugs.
Wolfe was interested in documenting the personal and collective intellectual and quasi-religious "revelations" reached by the Pranksters on their journey. During the trip in Furthur, they attended a number of Grateful Dead concerts and travelled to Mexico.