Alex Morgan Gets Real About Her Goals: I Want to 'Become the Best Player in the World'
BY TIERNEY MCAFEE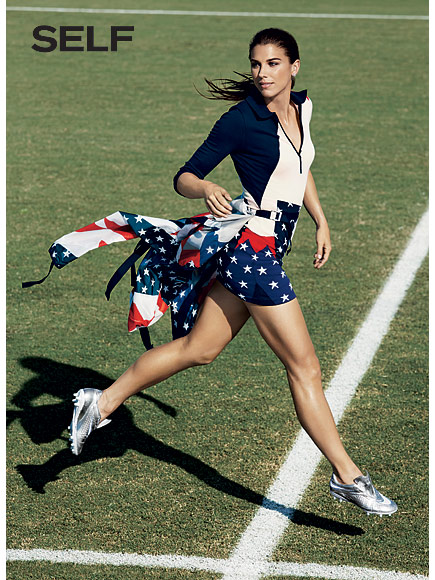 Alex Morgan in SELF magazine / JACOB SUTTON
At 26, soccer superstar Alex Morgan has already scored so many of her lifelong goals – she made the U.S. women's national team, won an Olympic gold medal, and won the World Cup. But the striker, who's easily one of the fastest players on her team, shows no signs of slowing down.
"I'll play for as long as my body can last at this level," Morgan says in her cover story for the January/February issue of SELF magazine. "My goal is to become the best player in the world."
So far, she seems to be on the right track. At 22, Morgan became the youngest member of Team USA. Since then she has landed 52 goals in 91 international games. At the 2012 Olympics, she scored the game-winning goal in the last 45 seconds of the semi-final. And last July, she helped lead her team to a stunning victory against Japan in the World Cup final.
Now she's got her eye on a different prize – empowering young female readers and athletes through her new book series The Kicks.
"I want young girls to dream about being professional soccer players instead of just watching the boys go out and play," she says. "It's about seeing girls be confident in what they want to pursue."