Rare 'Earthgrazer' Meteor Flew 186 Miles Over 3 States
These spectacular fireballs hit Earth's atmosphere at a shallow angle and sometimes even 'bounce' back into space.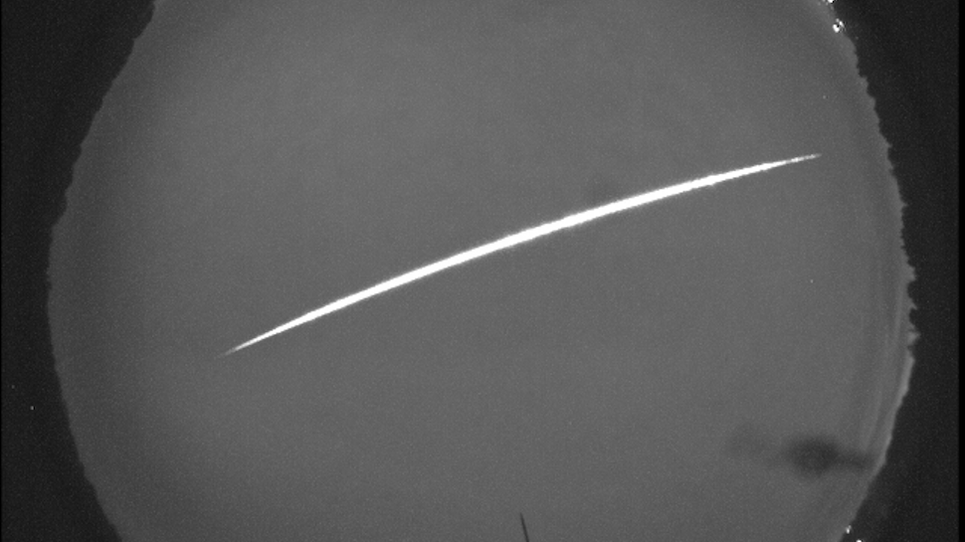 Skywatchers in Georgia and Alabama were treated to a glorious light show this Tuesday when a rare earthgrazing meteor zoomed across the night sky.
The bright fireball became visible at 6:39 p.m. ET on November 9, and it was so bright that some skywatchers were still able to see it through partially overcast skies, as NASA Meteor Watch explained on its Facebook page. The object first appeared above Taylorsville, Georgia, moving northwest at 38,500 miles per hour (61,960 kilometers per hour) and at an altitude of 55 miles (89 km) above Earth.
The meteor hunters were able to calculate the object's trajectory and orbit thanks to three NASA meteor cameras in the region, but some extra number crunching was required due to the surprising length of its journey through Earth's atmosphere.