The salacious Middle Ages
Medieval people feared death by celibacy as much as venereal disease, and practiced complex sexual health regimens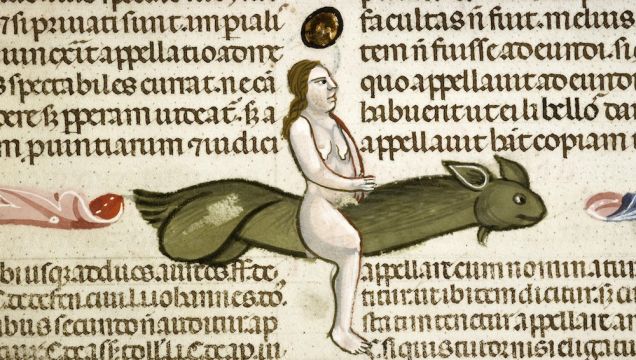 In the popular imagination, the history of sex is a straightforward one. For centuries, the people of the Christian West lived in a state of sexual repression, straitjacketed by an overwhelming fear of sin, combined with a complete lack of knowledge about their own bodies. Those who fell short of the high moral standards that church, state and society demanded of them faced ostracism and punishment. Then in the mid-20th century things changed forever when, in Philip Larkin's oft-quoted words, 'Sexual intercourse began in 1963 … between the end of the Chatterley ban and the Beatles' first LP.'
In reality, the history of human sexuality is far more interesting and wild. Many prevailing presumptions about the sex lives of our medieval ancestors are rooted in the erroneous belief that they lived in an unsophisticated age of religious fanaticism and medical ignorance. While Christian ideals indeed influenced medieval attitudes to sex, they were rather more complex than contemporary prejudices suggest. Christian beliefs interacted with medieval medical theories to help shape some surprising and sophisticated ideas about sex, and a wide variety of different sexual practices, long before the sexual revolution.
The case of the French cleric Arnaud de Verniolle illustrates the sophistication of medieval sexuality. One day in the early 14th century, when Arnaud was a student, he had sex with a prostitute. Several years later, he confessed this lapse to the Inquisition, explaining that:
At the time they were burning the lepers, I was living in Toulouse; one day I did it with a prostitute. And after I had perpetrated this sin my face began to swell. I was terrified and thought I had caught leprosy; I thereupon swore that in future I would never sleep with a woman again.
Arnaud's tale is not unusual. Many medieval men found themselves with undesirable symptoms after a brothel visit, and attributed their plight to their sexual behaviour. Among the various medical miracles attributed to St Thomas Becket, for example, was the cure of Odo de Beaumont, who became leprous immediately after a late-12th-century visit to a prostitute. Much has been made of the medieval tendency to interpret disease as a product of sexual sin. Too much. In fact, the medieval tendency to see disease as sexual sin was not solely based on moral judgments – there were also strong medical elements.