Spanish police seize fake and stolen Dalís
£1.1m bronze elephant among 81 works confiscated in raid on Costa del Sol hotel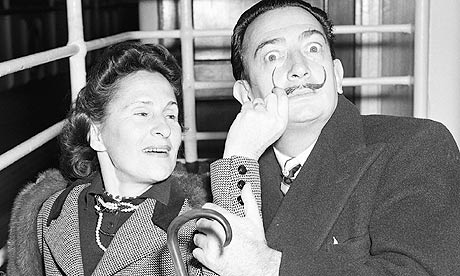 Spanish police are seeking the owner of a £1.1m bronze elephant, possibly sculpted by Salvador Dalí, that was stolen with a major haul of work purportedly created by the mustachioed master of the so-called paranoid-critical method.
The three-metre-high elephant was impounded with 81 works that had been on display at a hotel in the southern Costa del Sol region. It was not clear whether the pieces were stolen, genuine or fakes.
The works, which included sculpture, bas reliefs, lithographs, textiles, furniture and cutlery had been transported to the hotel in Estepona from France and were due to be auctioned there. The asking price for the elephant sculpture, believed to be a work known as the Space Elephant, was €1.2m (£1.1m) .
Police said they were investigating reports from around the world that up to a dozen pieces similar to those on display had been stolen. The robberies had been reported in the United States, France, Belgium and Spain. An unidentified Frenchman was arrested and charged with fraud and faking documents, they said.