Columbo Star Peter Falk Dead at 83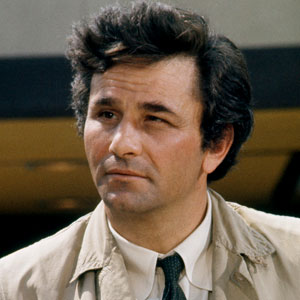 NBCU Photo Bank via AP Images
Peter Falk, the legendary actor who graced both big screen and small over a 50-year career but will perhaps best be remembered for his Emmy-winning role as the shabby-dressed, wisecracking homicide detective on TV's Columbo, has died. He was 83.
Falk's family confirmed to CBS News the two-time Academy Award nominee passed away last night, though no cause of death has been announced.
As the cigar-chomping, seemingly slow-witted lieutenant Columbo, Falk was the epitome of cool as he went about solving some of TV's most perplexing mysteries with the classic catchprase, "Just One More Thing." Episodes aired regularly from 1971 to 1978 on NBC, before appearing sporadically as made-for-TV movies on both the Peacock net and ABC in subsequent years. The lastColumbo episode was broadcast in 2003 and the iconic part nabbed the thesp four Emmy Awards (the fifth came in 1962 for the Dick Powell TV drama The Price of Tomatoes).