First evidence found that LSD produces 'higher' level of consciousness, scientists claim
However the increased brain activity detected is not actually 'better', according to the researchers
by Ian Johnston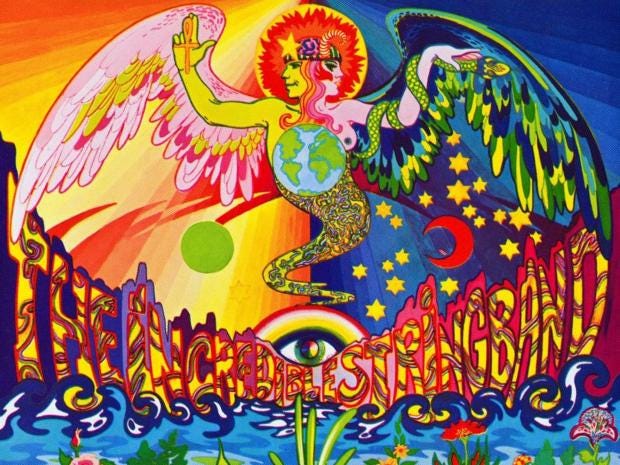 The cover of the Incredible String Band's second LP, released in 1967, showed psychedelia's influence on music and art Jeff Morgan/Alamy
Scientists claim to have found the first evidence that psychedelic drugs create a "higher level of consciousness".
LSD, the "date rape" drug ketamine and psilocybin, the activeingredient of magic mushrooms, were all found to increase the tiny magnetic fields produced by the brain.
This is used to create a mathematical measure of the complexity of brain activity, with people who are asleep having a lower level than people who are awake.
Professor Anil Seth, co-director of the Sackler Centre for Consciousness Science at Sussex University, said: "This finding shows that the brain-on-psychedelics behaves very differently from normal.
"During the psychedelic state, the electrical activity of the brain is less predictable and less 'integrated' than during normal conscious wakefulness – as measured by 'global signal diversity'.
However the scientists stressed the higher levels seen in people on the psychedelic drugs did not actually equate to something that was "better".