Billy Corgan Wants You to Know He Is Not Taylor Swift's Father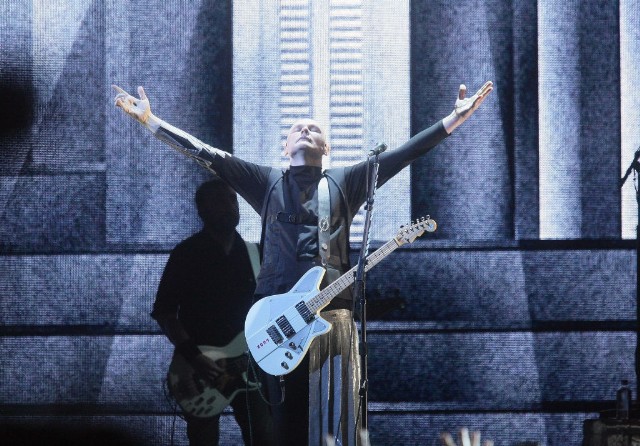 CREDIT: John Medina/Getty Images
Does Taylor Swift look like Billy Corgan? I don't really think so, but a meme that made its way to Corgan suggests their faces are similar.
Corgan has opted to weigh in on the side-by-side image, which originates from TotallyLooksLike.com — presumably a more reliable source than Corgan's beloved InfoWars, at least. (Hey, people did accuse Swift of pandering to the right-wing extremists in her fan base, which would certainly represent some common ground with Corgan.) What begins with a denial that he's Swift's father evolves into a lengthy meditation on identity and personal mythos.
Here's what the ruling Smashing Pumpkin had to say….