Sri Lankan arrested for trying to smuggle 1kg of gold in his rectum
Customs officials find gold inside 45-year-old man after noticing his 'suspicious movements' at Colombo airport
A Sri Lankan man who raised suspicion by the way he kept looking around in an airport departure lounge was found to be carrying nearly 1kg (2.2lb) of gold stashed in his rectum.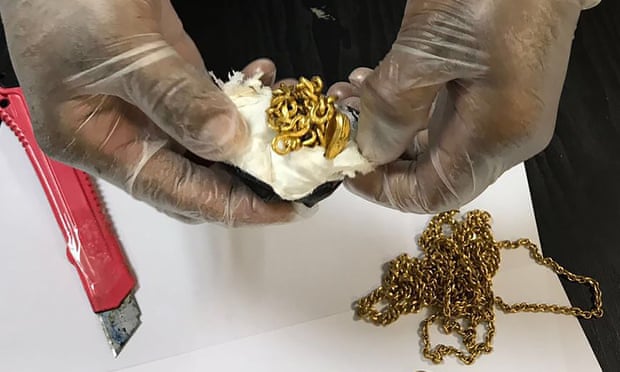 The 45-year-old, who was headed for India, was arrested at Colombo airport on Sunday after customs officials noticed "suspicious movements", said customs spokesman Sunil Jayarathne.
The man was carrying 904.77g of gold worth 4.5m rupees (£22,000), but was freed after a payment of 100,000 rupees, he said. Such methods of smuggling were not unusual, he said.
"The gold was wrapped in plastic bags inserted in to his rectum," Jayarathne said, adding that there were four bags.
"This is not the first such detection and this is a common method of smuggling."