The Match Maker
Bobby Riggs, The Mafia and The Battle of the Sexes
by Don Van Natta Jr.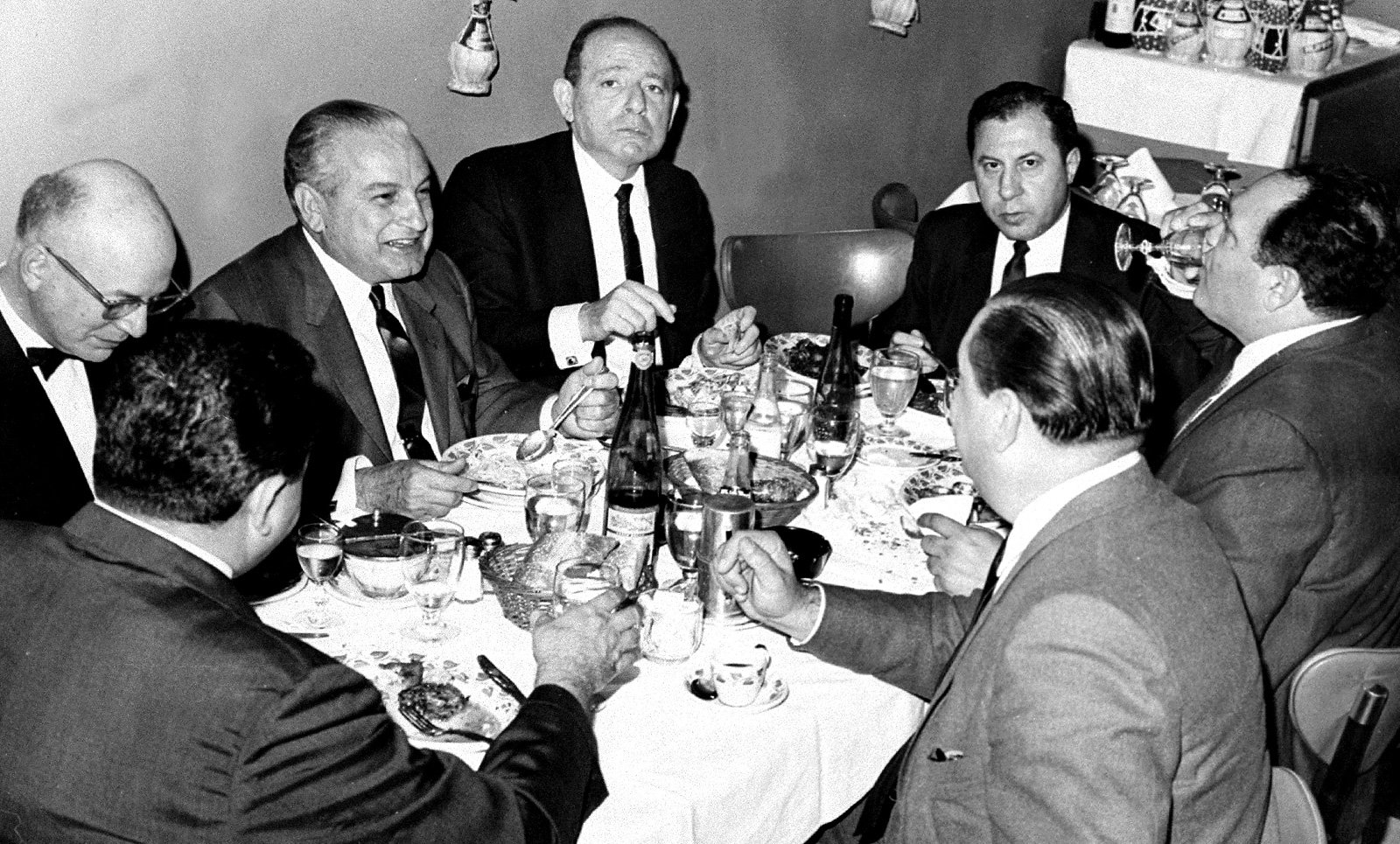 Carlos Marcello, Santo Trafficante Jr. and Frank Ragano, left to right, were among a group of mobsters and attorneys who dined at La Stella Restaurant in New York after appearing before a grand jury in the 1970s. Paul Demaria/NY Daily News/Getty Images
"HELLO AGAIN EVERYONE, I'm Howard Cosell. We're delighted to be able to bring you this very, very quaint, unique event."
On Thursday night, Sept. 20, 1973, 50 million Americans, fatigued by Vietnam and Watergate, tuned in to see whether a woman could defeat a man on a tennis court. Dubbed "The Battle of the Sexes," the match pitted Billie Jean King, the 29-year-old champion of that summer's Wimbledon and a crusader for the women's liberation movement, against Bobby Riggs, the 55-year-old gambler, hustler and long-ago tennis champ who had willingly become America's bespectacled caricature of male chauvinism.
Before 30,472 at the Houston Astrodome, still the largest crowd to watch tennis in the United States, the spectacle felt like a cross between a heavyweight championship bout and an old-time tent revival. Flanked by young women, Riggs, in a canary yellow Sugar Daddy warm-up jacket, was imperiously carted into the Astrodome aboard a gilded rickshaw. Not to be outdone, King, wearing a blue-and-white sequined tennis dress, sat like Cleopatra in a chariot delivered courtside by bare-chested, muscle-ripped young men. Moments before the first serve, King presented Riggs with a squealing, squirming piglet. "Look at that male chauvinist pig," Cosell told viewers. "That symbolizes what Bobby Riggs is holding up. …"