Antony Starr lands another big US TV role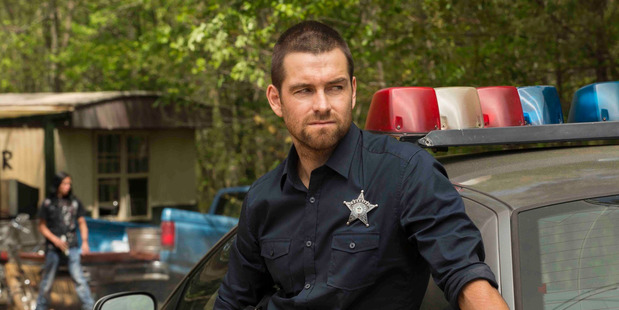 Antony Starr as Lucas Hood in Banshee (supplied).
Kiwi actor Antony Starr has landed another big role in an American television series.
The former Outrageous Fortune star will appear in American Gothic, a new series for CBS being produced by Steven Spielberg's Amblin Television.
Starr is ending his acclaimed run as Lucas Hood the lead in crime series Banshee in the US show's forthcoming fourth season.
American Gothic is about a prominent Boston family rocked by scandal when it is discovered their recently deceased patriarch is linked to a string of murders.
Starr plays Garrett, the eldest son in the family who fled the city years before only to return after this father's death.
[ click to continue reading at NZHerald.co.nz ]
[ DEADLINE – 'American Gothic': Antony Starr Cast In CBS Drama Series ]