Surrealist Manifesto sold for real money
Guy Dammann
guardian.co.uk 



Surrealist founders Paul Éluard, André Breton and Robert Desnos. Photograph: Corbis


 
"All my life, my heart has yearned for a thing I cannot name." Had this yearning been for money, rather than revolutionary art, André Breton would today have seen his dream realised, on learning that a selection of his personal effects have been sold at auction in Paris for a total of €3.6m (£2.9m).
The price for the documents, including the only known original copy of the Surrealist Manifesto, exceeded all previous estimates after a bidding war in Sotheby's Paris auction house. The nine manuscripts were eventually acquired by Gérard Lhéritier, a noted collector and the founder of the Museum of Letters and Manuscripts in Paris, assuaging fears the collection would be split up and sold separately. Previous estimates suggested the Manifesto would be sold separately for a value between €300,000 and €500,000 (£240,000 to £401,000).
Breton's 21-page Surrealist Manifesto was the defining document of an artistic movement that in many ways defies definition.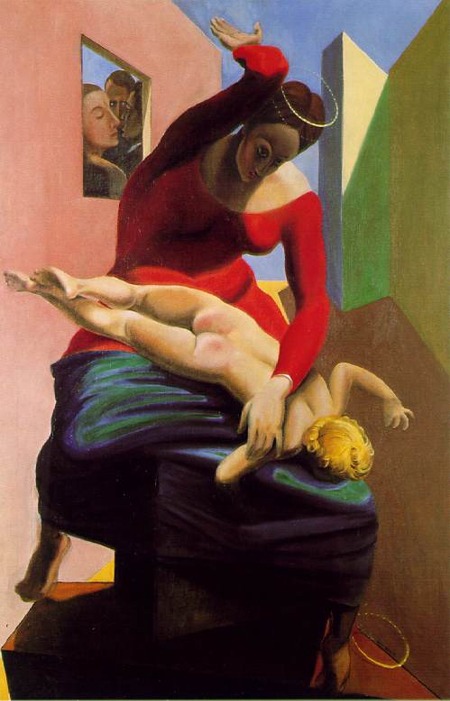 At heart a philosophy of revolution through art, surrealism's influence reaches from poetry and literature to visual art and film.
Included in the sale was the autograph version of Breton's Poisson soluble (Soluble Fish). This takes the form of four years' worth of exercise books in which he experimented with the creative process he called "pure psychic automatism", reflecting his belief that the creative process should bypass conscious decision-making processes and draw on the Freudian unconscious.
Defining surrealism for the manifesto, Breton stated that it describes a process "in which you attempt to express, in words, in writing, or in any other manner, the real process of thought. A transcription of thoughts without any form of control by reasoning and without any reference to aesthetic or moral considerations."
Responding to the sale, Michael Sheringham of Oxford University welcomed the news, suggesting that it signalled a renewal interest in Breton as a hugely influential thinker and artist.
"Breton is often written off as the pompous 'pope' of Surrealism, but he was actually a writer of the first rank whose work still merits thorough exploration.
The fact that his wonderful 1924 manifesto is priced so highly, while a little ironic given his socio-artistic aims, is a welcome sign."
Professor Sheringham, who is an acknowledged expert on Surrealist poetry and literature, added that "it is especially appropriate that the manuscripts from Poisson Soluble should have been sold in the same lot as they originally provided evidence that the Surrealism method could be put into practice."
The manifesto and other documents were being sold for the first time by the estate of Simone Collinet, Breton's first wife, who died in 1980. The sale was part of large auction of documents from French literary history, including manuscripts by Gustave Flaubert, Paul Verlaine, Simone de Beauvoir and André Gide.
Breton was born in 1896 and died in 1966.