At 101, she's still hauling lobsters with no plans to stop
By PATRICK WHITTLE and ROBERT F. BUKATY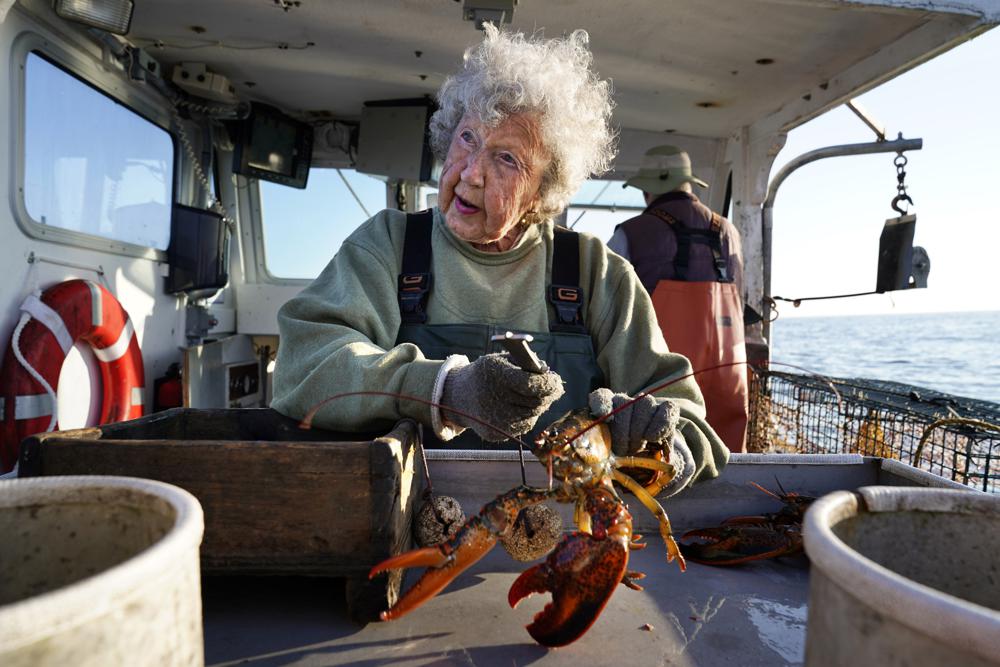 ROCKLAND, Maine (AP) — When Virginia Oliver started trapping lobster off Maine's rocky coast, World War II was more than a decade in the future, the electronic traffic signal was a recent invention and few women were harvesting lobsters.
Nearly a century later, at age 101, she's still doing it. The oldest lobster fisher in the state and possibly the oldest one in the world, Oliver still faithfully tends to her traps off Rockland, Maine, with her 78-year-old son Max.
Oliver started trapping lobsters at age 8, and these days she catches them using a boat that once belonged to her late husband and bears her own name, the "Virginia." She said she has no intention to stop, but she is concerned about the health of Maine's lobster population, which she said is subject to heavy fishing pressure these days.
"I've done it all my life, so I might as well keep doing it," Oliver said.